---
How to Restore and
Recondition Batteries
<-- Tools & How-To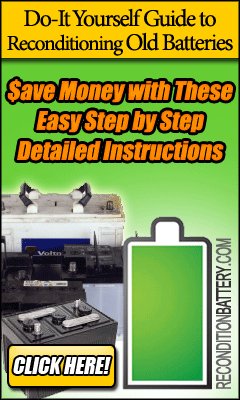 This really works. In my salvage and recycling business I restored hundreds of batteries for vehicles and for home power systems. I sold these making a very healthy profit.
Most batteries can be brought back to 100% of their original capacity. Restoring batteries is also a way to help the environment. For each battery resored, there is one less that has to be manufactured and one less that ends up in a landfill. Good for you and good for the planet!
ToolsForSurvival.com is an educational website focusing on ways to deal with and survive hard times now and in the future.
Contact: [email protected]